Medical Practice Management & Technology Combined
We help medical practices achieve their goals in all areas surrounding their business - from billing and coding to insurance credentialing, reporting, and training as well as providing the technology needed for success.

Outside Atlanta Area
1-866-826-1188
SS Medical Technology now offers its customers cloud based EHR and PM.
ICD-10 compliance date. Click below for a great document about how ICD-10 will affect your practice.
ICD-10 Compliance Date Delayed? Click here for more information.
06.01. 2012
 ANSI -5010 Compliance is here! It will be mandatory that your electronic claims are submitted in ANSI-500 format beginning June 2012. Call us if you need help becoming compliant.
Success stories of our beloved clients
The owner of a private home care agency in Augusta, GA area previously worked under another similar agency and desired to separate her company from another agency.  With the use of SSMedtech's consultation, insurance credentialing, and billing and coding services, this client was able to successfully branch off from the other agency and start her own private home care business.
A behavior health practice on the Atlanta area was struggling to bring in significant rceipts in proportion to what was being billed.  The office manager was also performing insurance verification, prior authorization, billing and credentialing duties.  Overwhelmed by so many day-to-day responsibilities as well as an out-dated practice management system, the office manage sought help from an experienced practice management organization. By allowing SSMedtech to take over the billing and coding portion of its business as well as credentialing responsibilities, this client was able to increase its monthly collections by 200%.
Urology and Gynecology Practice
The owners of a urology and gynecology practice in Atlanta were frustrated with low collections and an ever-growing accounts receivable. They were also tired of having to look for qualified billers whenever a previous biller quit. They anxiously sought the help of an experienced and stable practice management organization. They also wanted an organization with the financial knowledge to help them prow their practice. When SSMedtech took over billing and coding as well as credentialing responsibilities, the practice saw a significant increase in monthly collections. They were able to recover money that was never previously reimbursed and were able to expand the staff membership to more hospitals throughout Atlanta and the surrounding areas. As a result, SSMedtech was able to increase their revenue by 172% in approximately 3 years.
Our Account Managers work hard to make sure your hard work isn't a waste of time and money.
Copyright SS Medical Technology Services Inc.  2012
 Atlanta Area Call  404-254-0076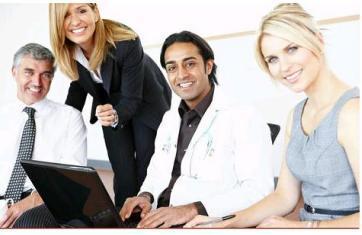 How ICD-10 Affects You!
Click here